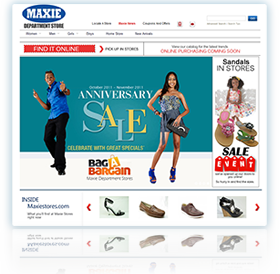 Are You a Business Owner Looking to Sell Online?
Business owners like you appreciate our ease-of-use and all-in-one feature set, meaning you don't need to pay for marketing services. 1800Commerce is the ultimate eCommerce platform that includes all the marketing tools you need to start generating sales online. Using our built-in marketing tools, you can also drive lots of traffic to your new online store from places such as Google, Yahoo, eBay, Shopzilla, MSN and more.  In addition,  your website will be able to view by all mobile devices such as iPhones and iPads.
1800Commerce is an all-in-one e-commerce and shopping cart platform that includes absolutely everything you need to sell online and attract more customers using the power, reach and affordability of the Internet.  Let us create for you a custom design store that will reflect your business and brand.