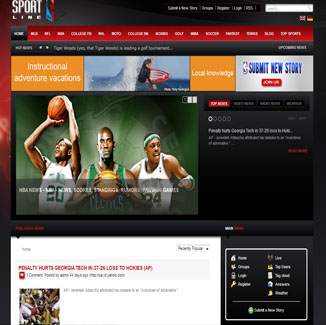 Sports or League Website
1800-CMS Sports Websites
offers a powerful on-line features. You will be able to manage matches, seasons, players, team compositions but also post your news, open a discussion forum and lot more !
What's Included:
Administration access
1 FREE Domain
2 Months FREE Hosting
GENERAL FEATURES:
Sports: all team sports (football, basketball, soccer, hockey, volleyball, handball, rugby...)
Members, players, managers and coaches management
Clubs and teams compositions management
Matches and seasons management
Championship and cup management
Avanced statistics for teams and players
News management
Custome Designed Web pages
Public and private discussion forums
Member zone
Administration of website
Images and files manager
Advanced user rights management
Rich text editor WYSIWYG
and more...